I've spent at least 2 minutes with iPhoto 09, and come to the following conclusion: it is fantastic.
After installing iLife 09 and booting up iPhoto (does anyone care about the other 3 apps? not I!), it began scanning all of my photos finding and sorting all of the people in my library.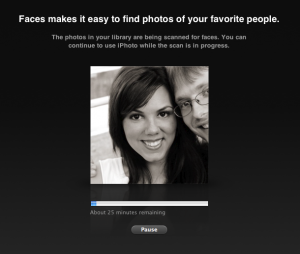 Face recognition is easily the most awesome photo library feature ever. Managing hundreds and thousands of finally became manageable.