Last week I finally had time to release a new version of WTYM! WelcomeToYourMac is an easy way to access your Mac's files/screen/apps from any browser – even your iPhone. Download your copy here.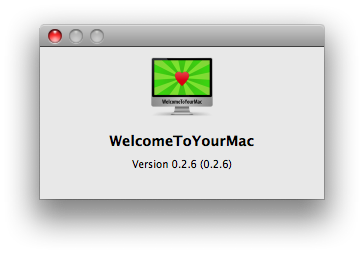 I'm very excited to finally have released this version. It'd been sitting on my laptop ready to release for the past 3 months, but life just got in the way. I'm finally settling back into a normal routine, so I could finally get a new build out and uploaded. If you already have WTYM installed, then it should auto-update, otherwise head over to the WTYM site and grab a free copy.
So what's new in this version? Bug fixes!
You should now be able to stream all of your media to any computer. You can also stream your media straight to your iPhone. Lots of other little bugs were fixed, but most importantly this version lays the foundation for the native iPhone app that I'll be releasing (hopefully) soon.
I'm about 80% done with the native iPhone app that'll let you browse every single file on your Mac, Spotlight search your Mac, and stream your media to your phone. It'll be pretty epic, so stay tuned! 😀
What are you waiting for?! Head over to WTYM to download the latest version!