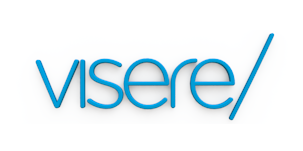 I just finished up my first week at Visere, and I couldn't be more excited! This past week has been simply phenomenal.
Leaving Jive is bittersweet. The people I worked with are amazing, I still believe it's the best collection of engineering talent in Portland. The company is going places. I'm proud of my work there. I've been doing heavy lifting in JavaScript for nearly 6 years, but I've been stretching my iOS wings, and Visere gives me the opportunity to work on mobile development full time. It's incredibly exciting to be working in a tiny startup again!
And this move solidifies it for me – I love small companies, and not just small: tiny. At Visere, I'm employee number 9. It's such a breath of fresh air for my day to day responsibility to include: project planning, UI/UX design, marking, recruiting, coordinating, budgeting, sales, and of course, programming. I love the variety, I love the chaos, I love fighting for life, for market share, for mind share. And most of all I love the product I'm working on.
To date, Visere has been primarily focused on contract design work: you may know it from products like Microsoft's Courier tablet, the Uncommong iPhone app, or Motorola Droid branding. We're also working on a product very much our own, and I hope to have much more detail on it soon :).