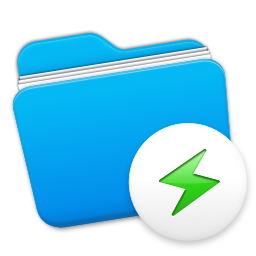 Remotely lets you access all of the files on your Mac from your iPhone – from anywhere – with zero network setup. It's available for free on the iTunes App Store and Mac App Store.
While we were building Remotely, we kept 2 things sacred: we wanted zero network setup, and we wanted the app to be incredibly secure.
Zero Network Setup
We know through experience just how complicated and inconsistent network setup can be. Typically, you might need to "login to your router", "forward ports," or even "setup a network bridge." And if you're part of the 99.99% who have no idea what any of that means, then you'd just be SOL. But with Remotely, when we say zero network setup, we really mean zero network setup.
To get Remotely working, the only thing you need to do is download the app. That's it. It's that simple. After you download the iOS and Mac apps, your iPhone will automatically find your Mac, setup a secure connection, and let you browse all of your files. There is quite literally nothing easier.
Keeping Your Files Safe
With great power comes great responsibility. When you use a 3rd party service to access your files, that means you have to sync your files to their servers. Not so with Remotely.
With Remotely, the only person that can access your files is you. We went to great lengths to make sure that the connection from your iPhone to your Mac is always secure and can never be snooped on. This means that even us – the makers of Remotely – have no way to view your files or access your computer. The only person that can access your files is you.
So how does this work?
In order to setup a secure point-to-point connection between your iPhone and Mac, a small bit of meta-data needs to be exchanged. Remotely uses your private and secure Apple iCloud account to transfer that metadata and setup the connection. After the connection is established, all of your file information is transferred 100% encrypted and independent of iCloud.
What's all that mean?
It means that even the us – the developers of Remotely – can't connect to your Mac. No one can access your files except you. There's no need to sync your files to a 3rd party server. You are the only person who has a secure connection direct to your Mac.
Get the app
You can download the iOS app on the iTunes App Store, and you can download the Mac app on the Mac App Store. For more information, checkout getremotely.com.